Happy May everyone!
I know, I know, I'm seven days late. Admittedly, I've only flipped the page of my calendar this morning, both figuratively and literally. Is it weird that the time is moving so fast yet so slow at the same time? Like- the days take an eternity(Every Monday is literally a whole week in of itself) but then you look back and the week passes in a blur. And now yet another month has passed, bringing us just a little closer to summer, and, thirty days closer to the end of twenty twenty-one. I have so many ideas for posts I wish they'd make themselves, but I decided to start with this since a couple people (me pretending I'm famous ;))asked for a bullet journal flip-through.
I haven't been bullet journaling too often, and I really enjoyed making this spread. My May theme was set as a simplistic flowery theme, so this is what I came up with…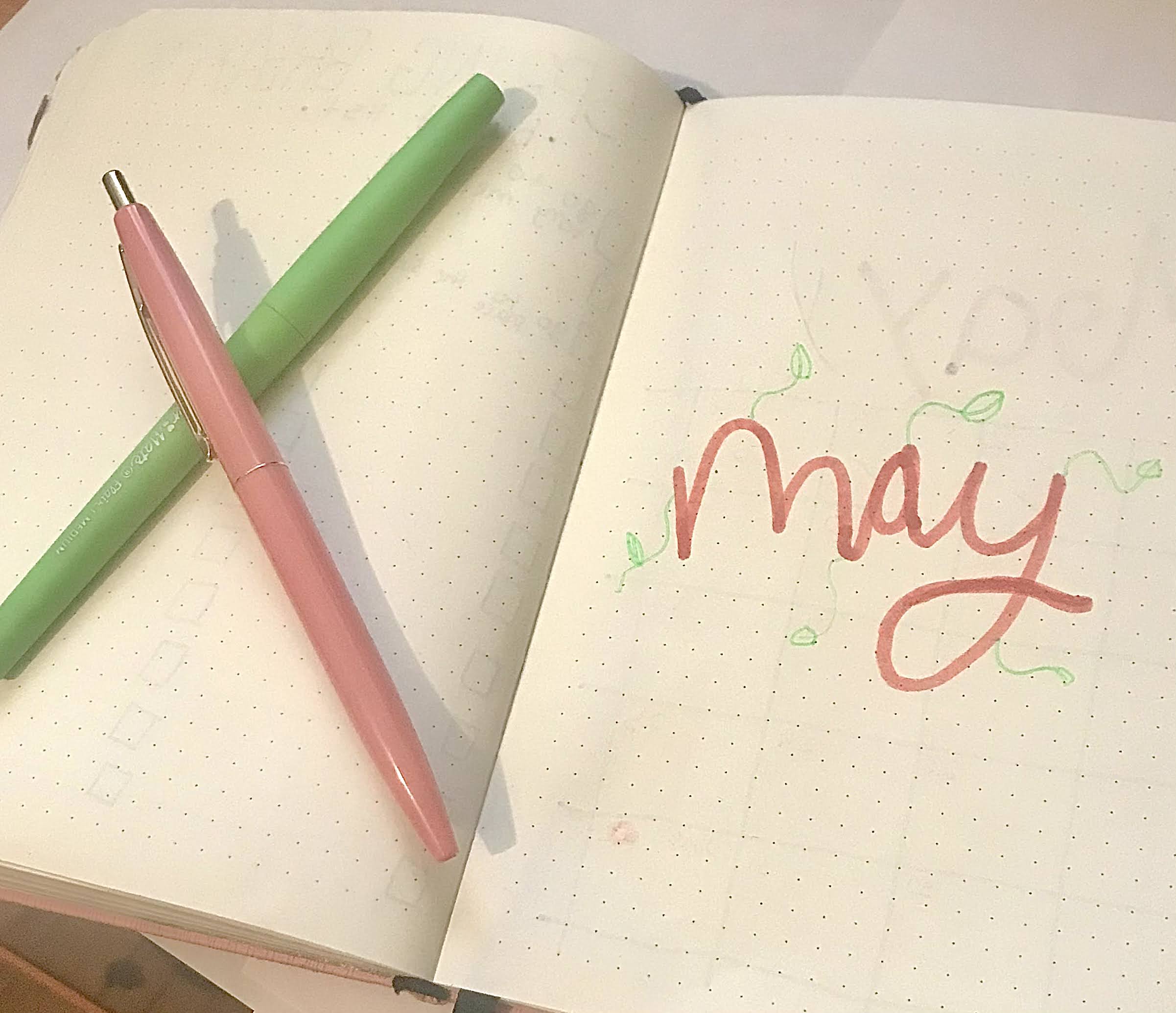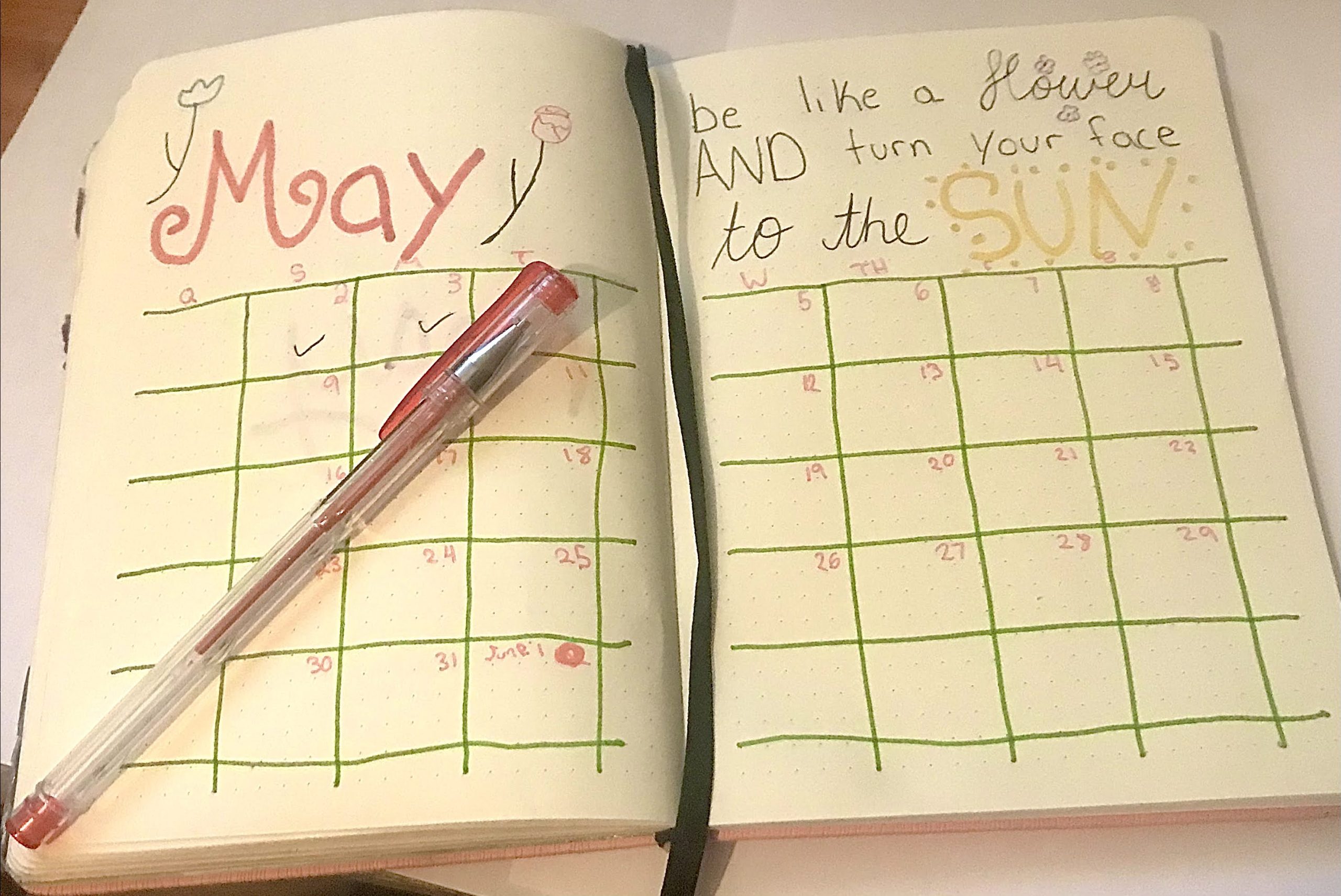 Instead of showing my WHOLE bullet journal, I decided to showcase my favorite of my spreads. There are too many pages to show everything, I wasn't going to sit through and take pictures of every. Single. One.
So…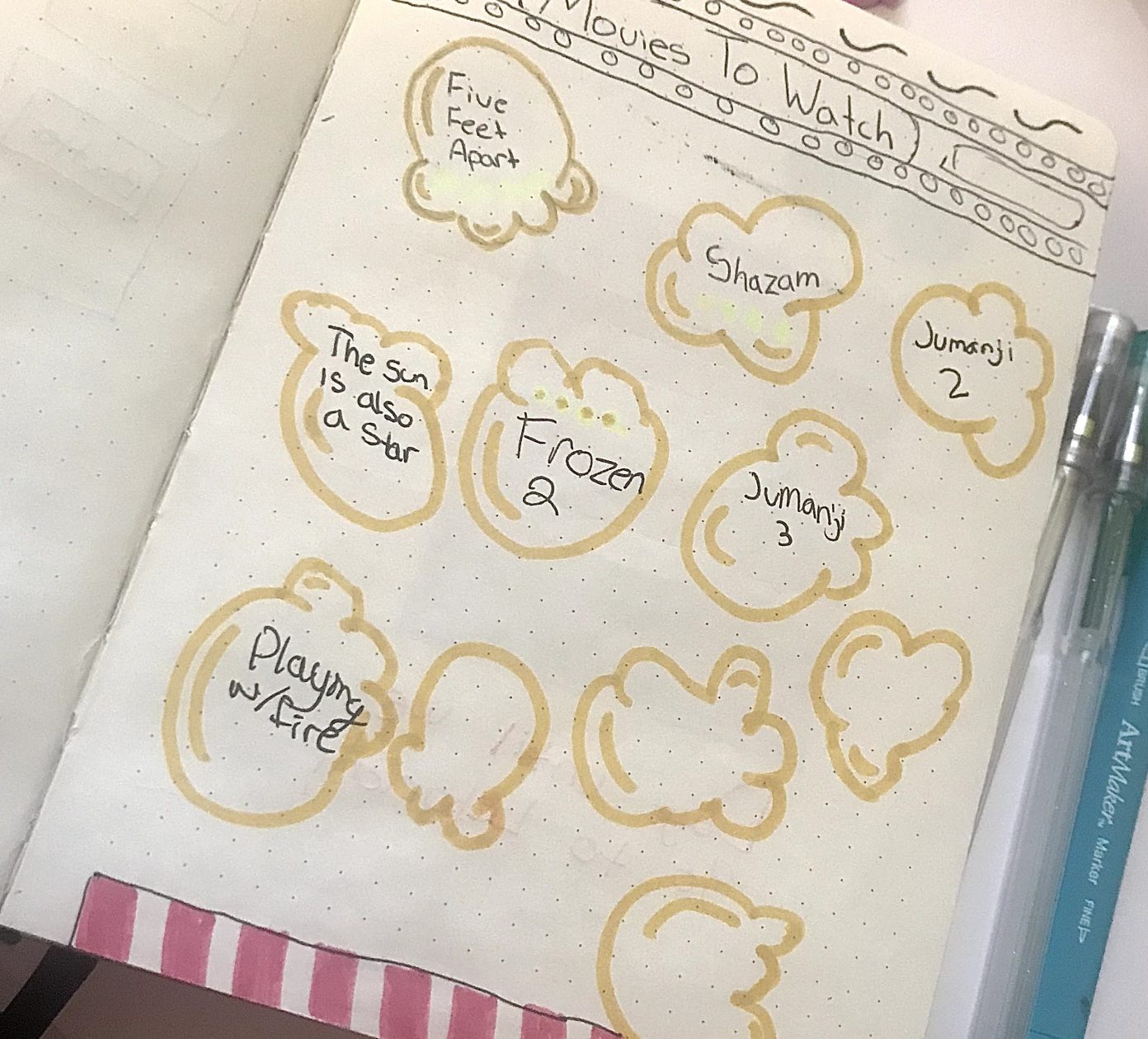 The one above, one of my favorites, is a "Movies To Watch" page, set with movies I'd…well, like to watch. Once I watch them, I rate them and draw the little stars in the popcorn drawings. Love that one.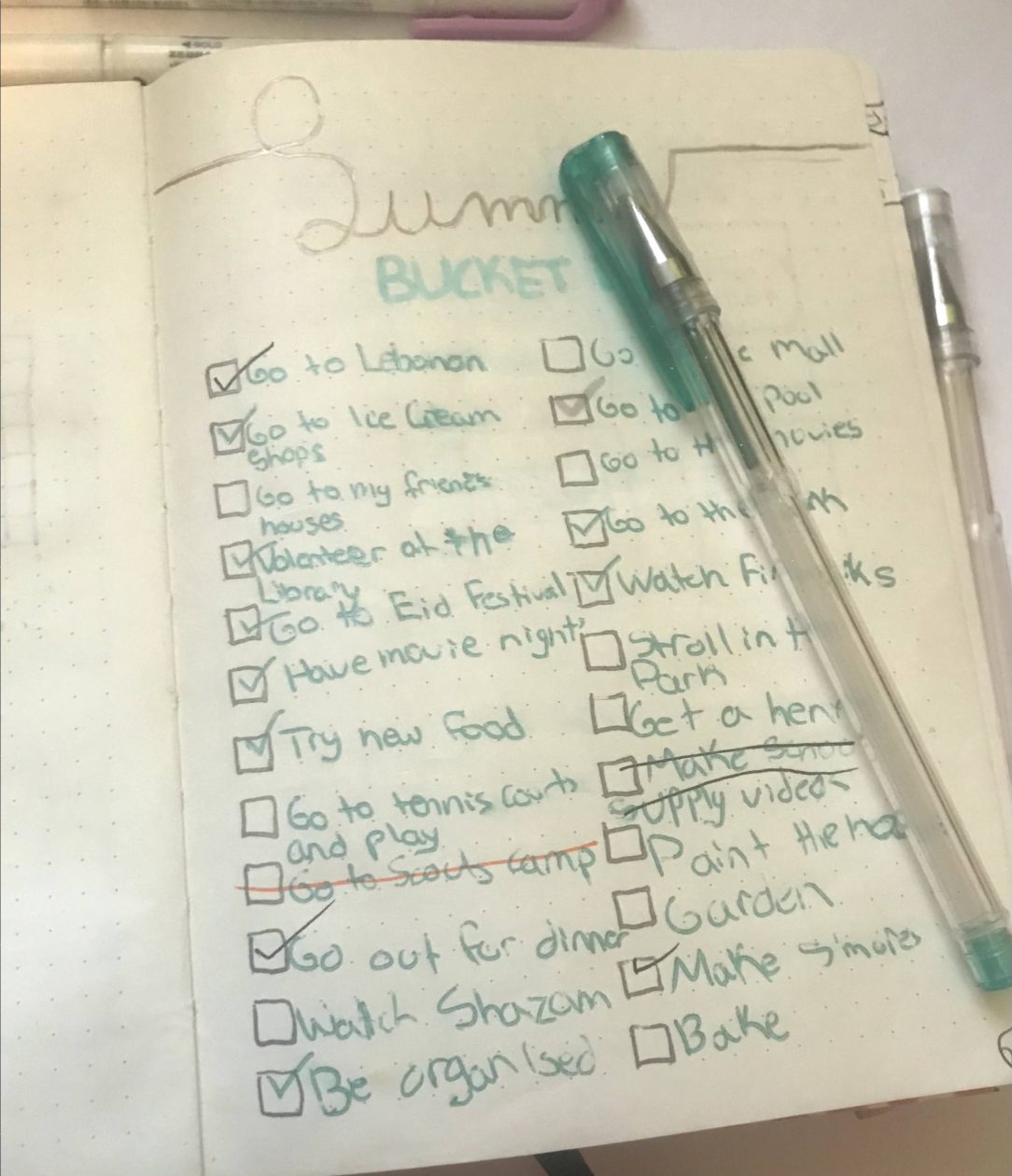 This one above was my Summer of 2019 bucket list. I got to do a lot of the things on there! You can se I checked off being organized, which is a huge plus 🙂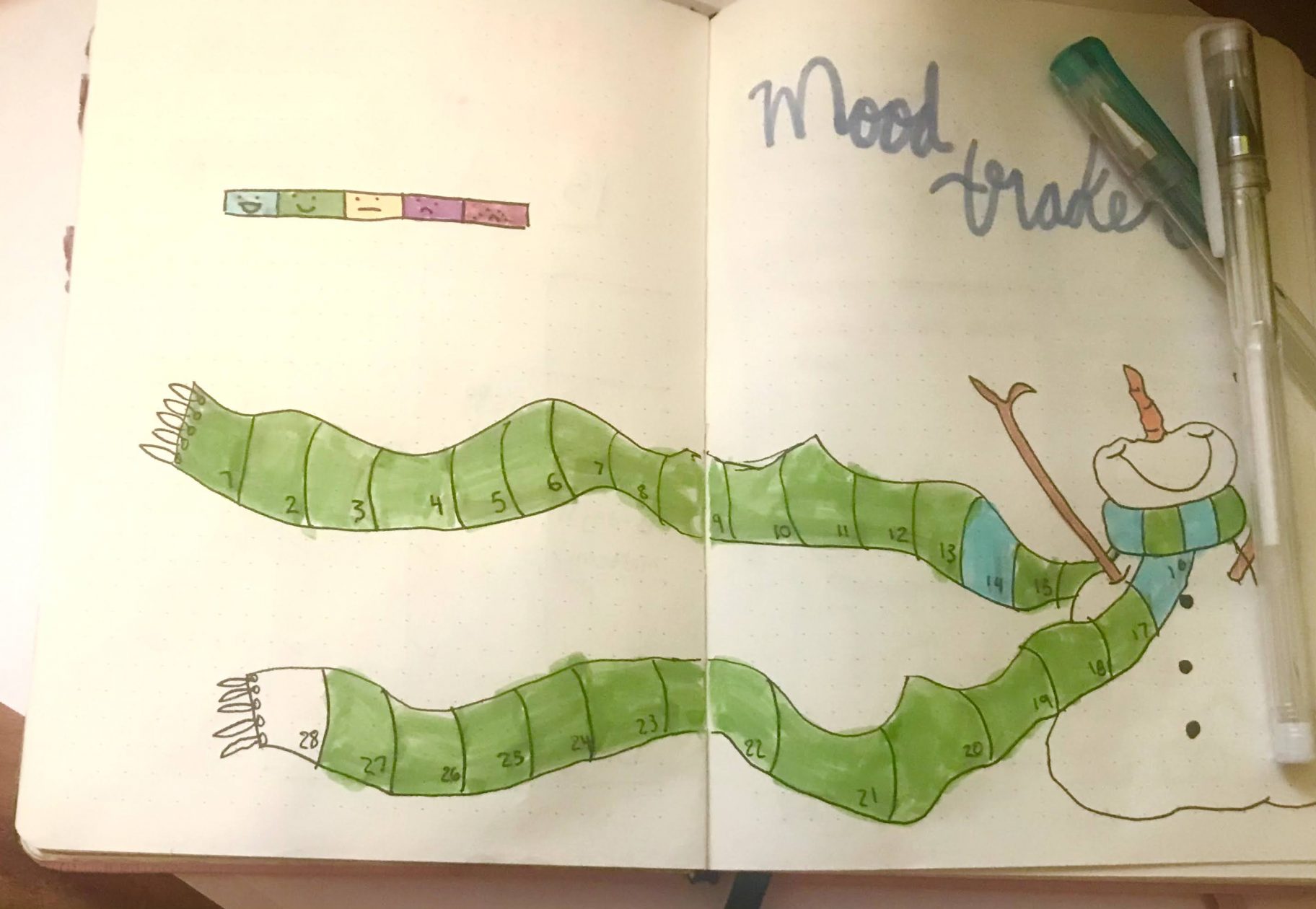 My mood tracker! I used to do mood trackers for every month, and this is one of my favorites. I got inspired from Pinterest, obviously, but I was so happy with how it turned out! Looks like it was a good month too, yay!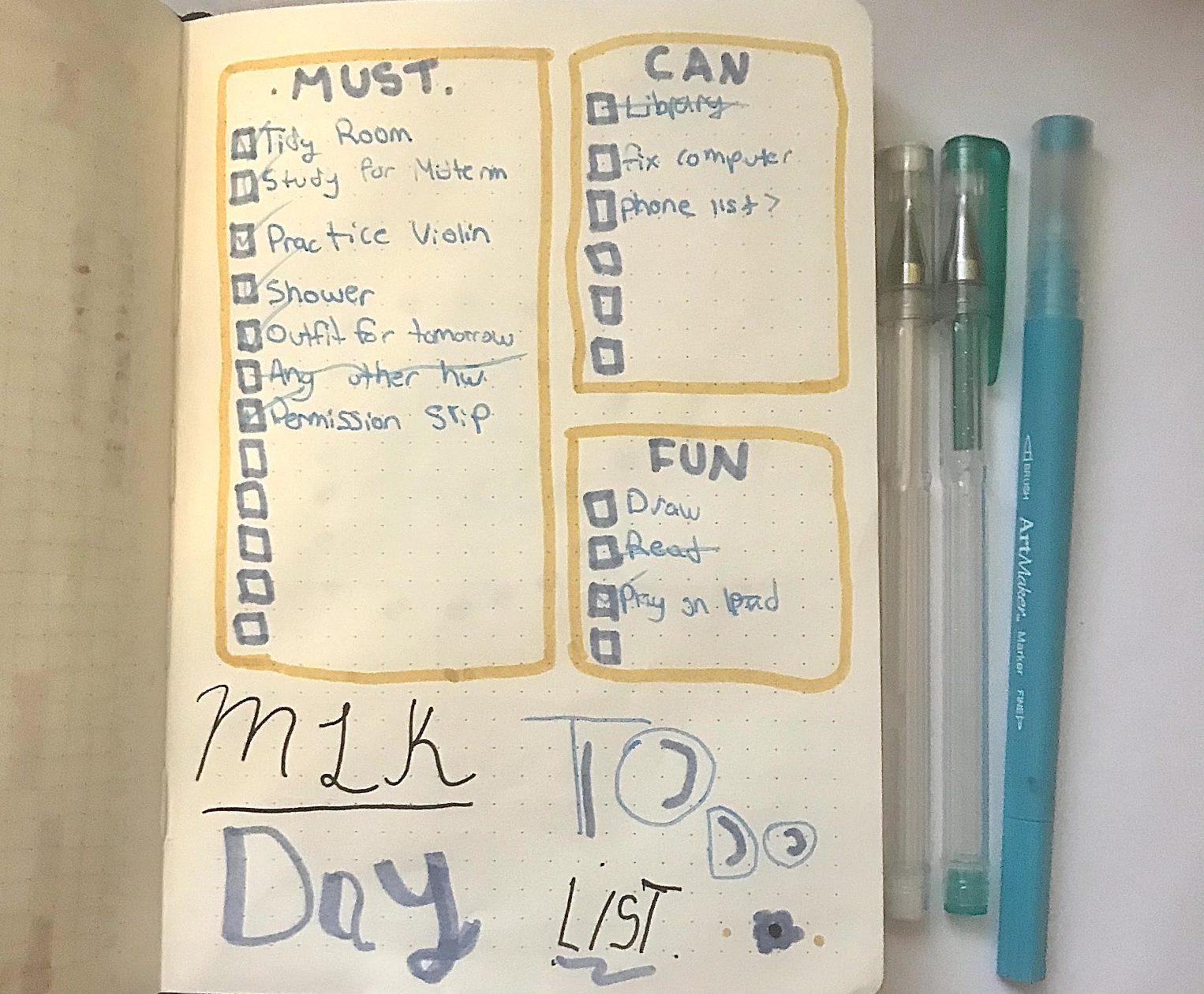 Here's a bit of a random spread that I really like. It was my MLK day to do list page. It wasn't necessarily special to the day, but I just wanted to make the spread a little more interesting, so I did that.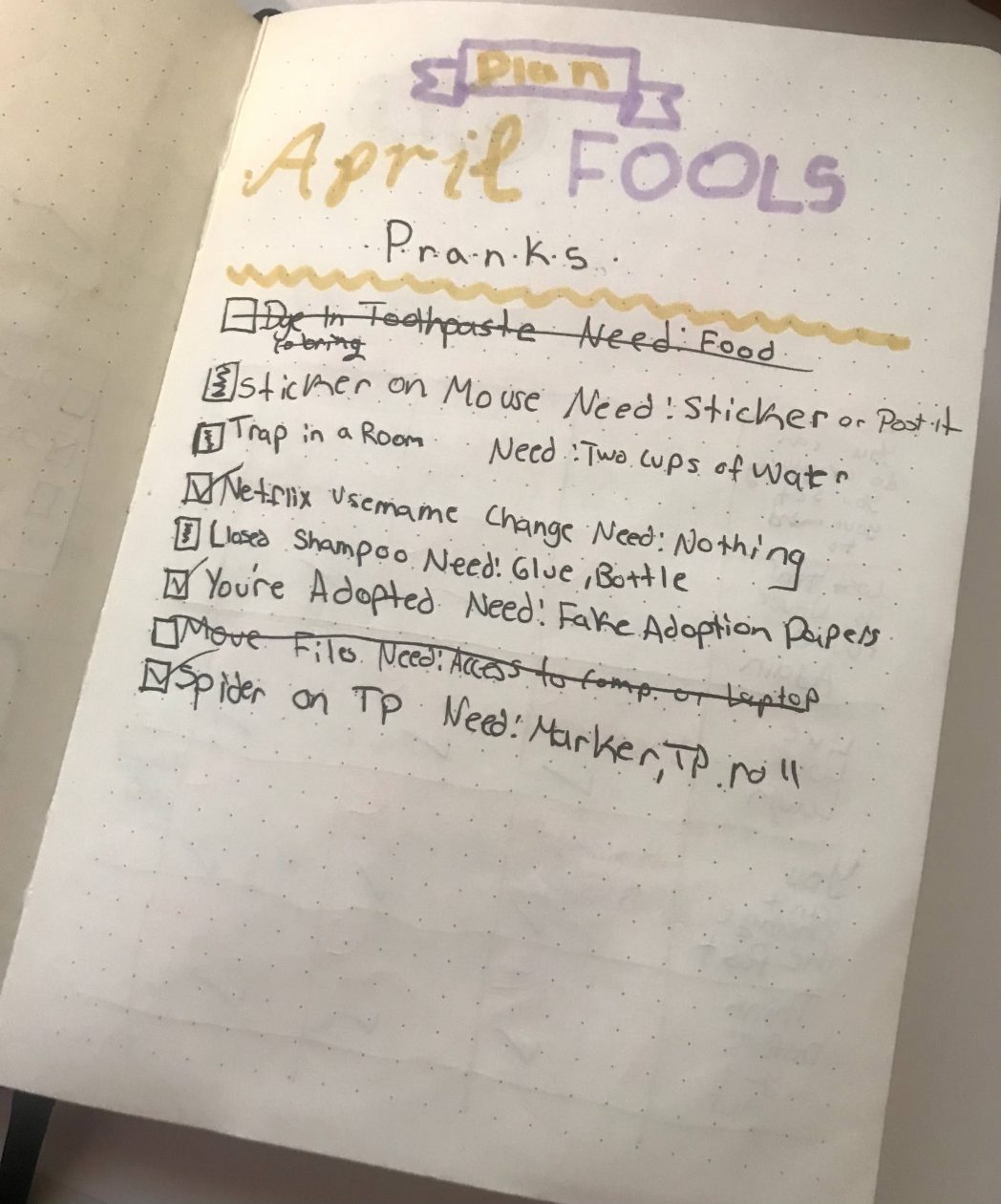 Ah, April Fools. This was for 2020 april fools, to lighten the mood of the still fresh pandemic. I do not recommend the netflix username switch- my sister was not pleased.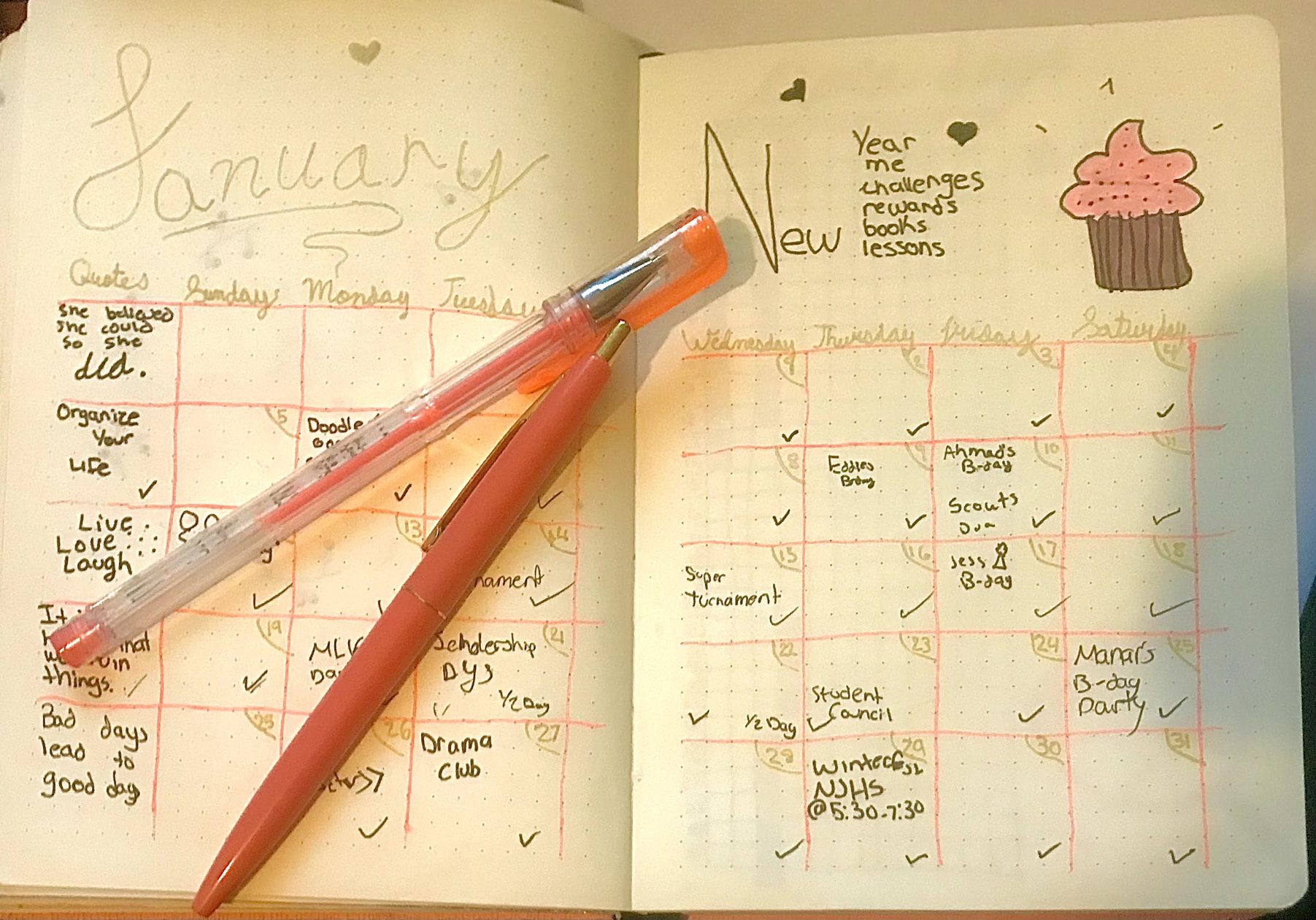 Finally, last but not least, one of my best calendars, January of 2020! I had no clue what was coming. Boy, January is always a busy month for me though. There are so many birthdays!!!
I hope you enjoyed this post, and to those who requested a bullet journal flip-through, I hope this didn't disappoint.
Tell me in the comments what you're doing for May, both in your Bullet Journal and otherwise! And, as always, I always love your suggestions.
If you have no clue what bullet journaling is, check this post out for help!
Happy spring!